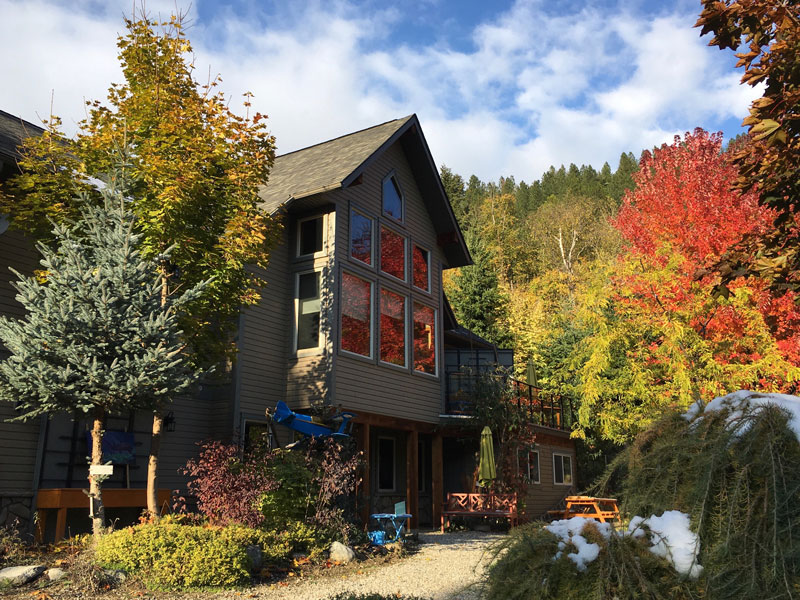 COVID-19 PROTOCOL WINDBORNE B&B
At Windborne B&B you can choose to practice Social Distancing and feel safe during your travels.
Our B&B includes two suites, so we never have more than a few guests at a time. During the pandemic, we are offering only two rooms on opposite sides of the house to which both have private outside access.
During your stay, we will serve breakfast "room service" style and leave it on a tray outside your interior door. You are welcome to dine on the patio, at the common table or in your room. You can choose whether or not to wear a mask in common area, unless you are unwell. Vaccinations are required. 
We are following Covid-19 Best Practices to ensure everyone's safety. For more details, call us at 250-365-6697. We look forward to your stay.
Staying in Canada for holidays?  Castlegar is a beautiful place to visit with lots of things to do!
Many of our guests, both business and holiday travellers, have expressed how comfortable and welcome they feel at Windborne B&B. We've heard appreciation for the luxurious surroundings and casual atmosphere, plus for our full breakfasts. That about sums up why we are in business! It's all about people and providing a superb place to stay.
— Marc and Mirja
A convenient place for business and holiday stays
• 10 minutes from the Castlegar Airport
• Free Wi-Fi
• With only three suites, the visitor traffic is minimal.
• Government approved accommodation
Choose your type fun
• Fish, boat, water-ski, hike, swim, snowshoe, nordic cross-country ski, snowboard
• Have a romantic or indulgent get-away
• Paint, draw, create, take art lessons
• Take a massage-jet shower
• Read, watch movies or view the wildlife
• Relax
• The Loft: read, do computer stuff, play board games or cards. Two loungers, table and chairs.  (Sometimes unavailable.)